Our services to agencies
The Alliance has developed an integrated range of services that support agencies with travel related clients who wish to publicise and promote their destination or travel pursuit to very best effect.
This is achieved through :
The International Travel Writers Alliance : which reaches over 7,200 professional travel writers, editors, broadcasters and photographers, and
AllWays (www.allwaystraveller.com), which provides features, information and incentives to the travel consumers.
While some of the services provided free, the Alliance will also charge a fee where we work in more detail with the agency.
Because of the wide range of services offered through the Alliance and AllWays, agencies will often produce a checklist of their requirements, which then forms the basis for further discussion.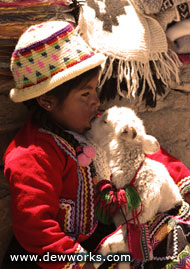 The fees shown are for each service in isolation. Where a package of services is agreed, a fee will be negotiated that best meets the agencies budget.
The International Travel Writers Alliance
Distribution services
Web services
The Alliance can support agencies through the following website initiatives :
Consultancy services
The Alliance can also support through the following consultancy initiatives including :
AllWays
AllWays is the consumer travel service from the Alliance, which launched in July 2008.

AllWays allows subscribers, known as AllWays travellers, to enjoy the finest travel writing and images from the Alliance's travel writers and photographers and to take advantage of the many offers and incentives from a wide range of travel product or services.
Individuals will become AllWays travellers by subscribing free on the AllWays website.
In doing so they will provide contact and lifestyle information, which will enable the Alliance to work with agencies in providing them with carefully targeted travel information.
Distribution services
AllWays offers agencies a range of distribution opportunities including :
Website services
The Alliance can support agencies through the following website initiatives :